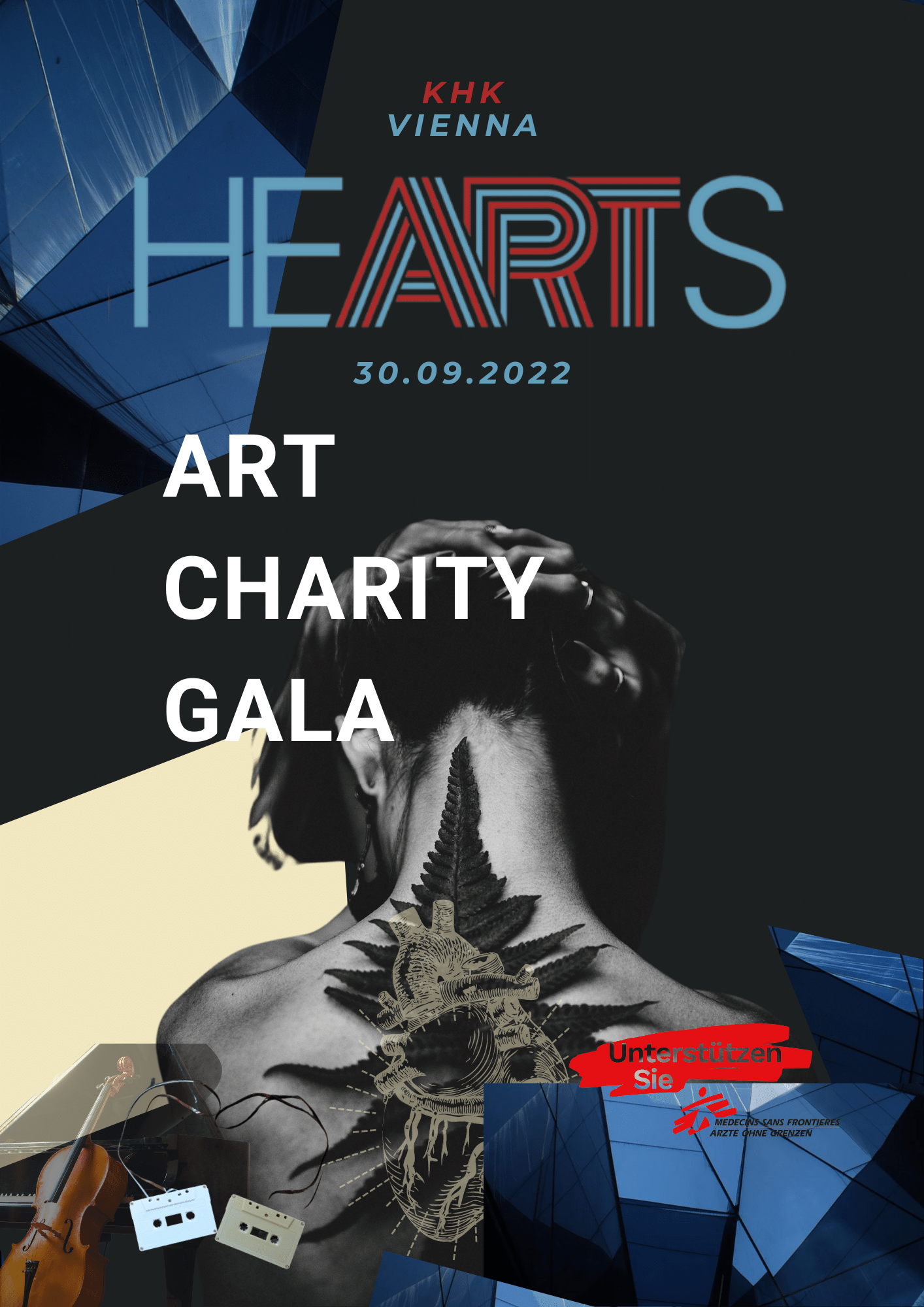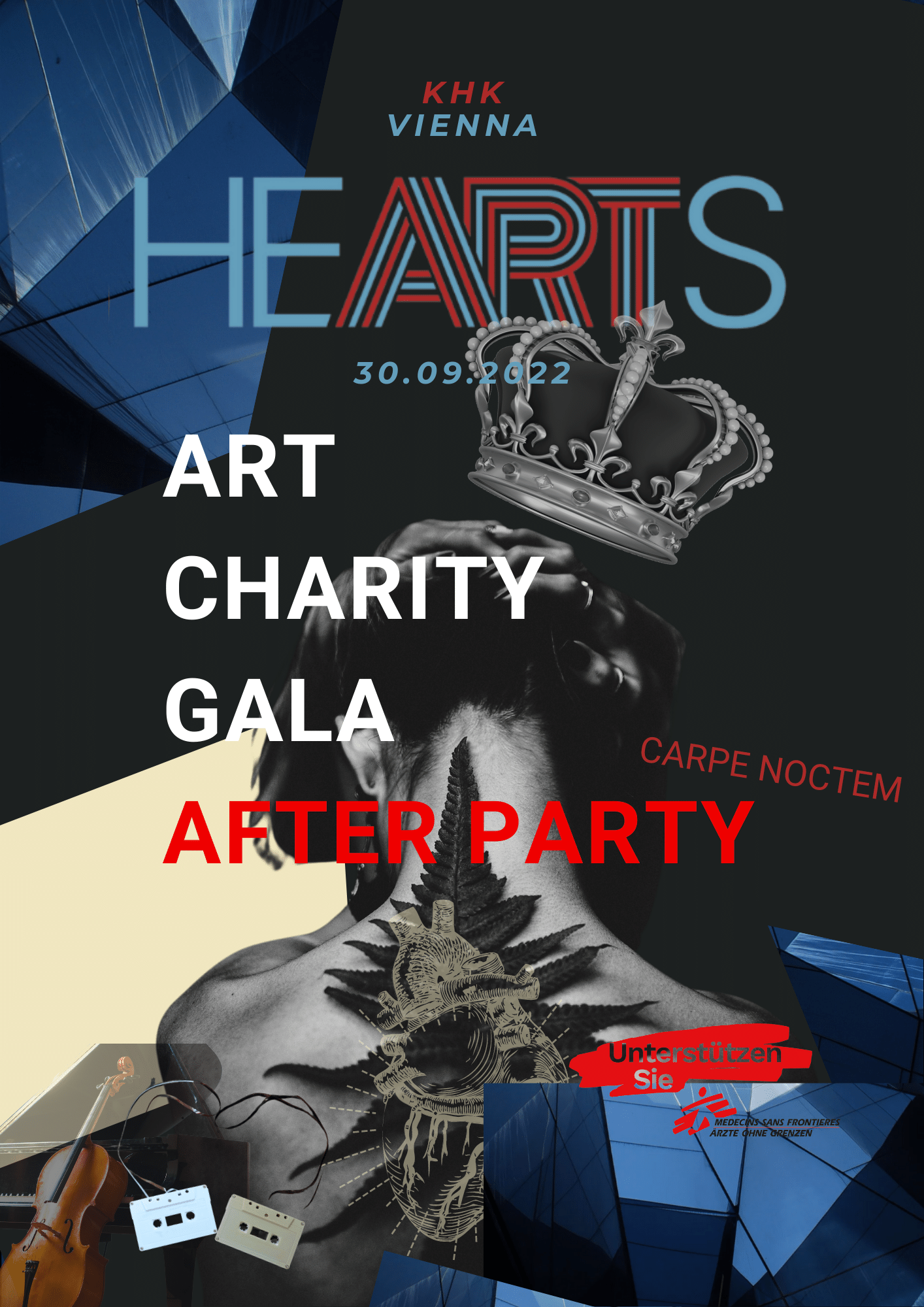 A powerful and intriguing Charity Gala embracing art and society which supports Doctors Without Borders and aims to raise awareness on cardiovascular disease.
Art Charity Gala
19:00-22:30
Diamond HEARTS Package (Full table/10 seats)

10.000€

Broken Heart Glory Package (Half a table/5 seats)

5.500€

Sweet Solo Package (1 seat)

1.200€
Art Charity Gala Afterparty - Carpe Noctem Get-Together
22:30-04:00 // Tickets + Box Office/Abendkassa
King Of Hearts Package - Excessive Royalty Large (10 VIP-Tickets)

1.890€

King Of Hearts Package - Excessive Royalty Small (5 VIP-Tickets)

980€

Queen Of Hearts Solo (1 VIP-Ticket)

125€
Your Art Charity Gala Diamond Heart + Broken Heart Package and your King Of Hearts Royalty Large + Small Package do include the following:
Access to the VIP area on the first floor for the Modern show program: Grand finale with Thorsteinn Einarsson
Endless soft drinks, wine and refreshments from exclusive winemakers from Austria at the HEARTS VIP bar on the roof terrace
Logo presence on the invitations by mail (30,000 pcs.) + VIP invitations (500 pcs.)
Contact to opinion leaders from business, media and society
Direct contact with journalists
Logo on the sponsor wall
Your Queen Of Hearts Solo VIP Ticket does include access to the VIP area and endless soft drinks, wine, and refreshments.